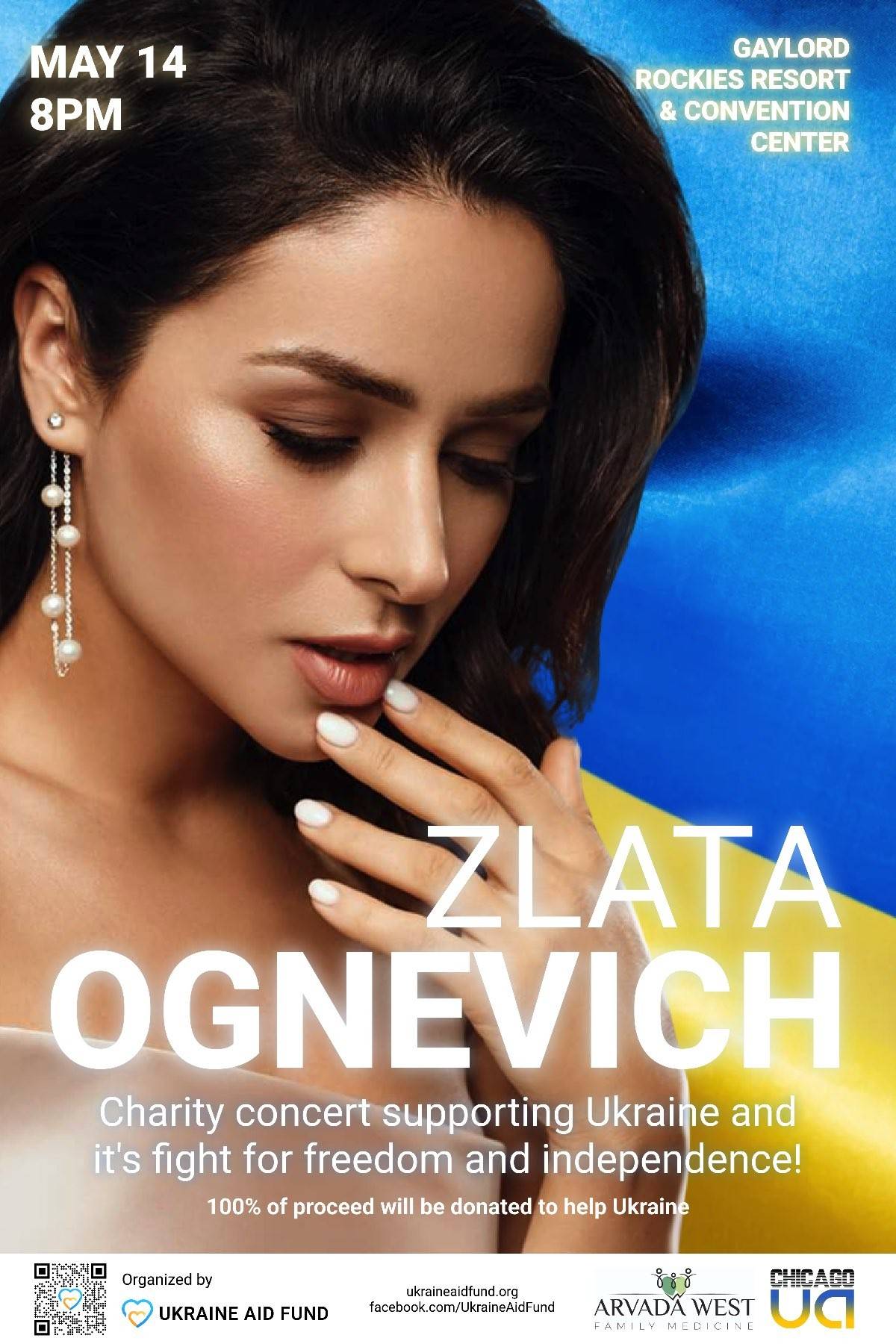 Zlata Ognevich Charity Concert
We are excited to announce a charity concert by Zlata Ognevich.
Date and Time:
08:00 PM Saturday 14th of May 2022
Event has Concluded
Zlata is a Ukrainian singer, and songwriter who is graciously touring the USA to raise funds for Ukraine. She has an astounding music career and is very well known in eastern Europe. Zlata has represented Ukraine at the Eurovision concert in 2013.
We are happy to host her here in Denver at the Gaylord Rockies Resort and Convention Center. One hundred percent of the proceeds will be donated to support Ukraine.
Please visit our website ukraineaidfund.org/zlata to reserve your tickets as they are selling out fast. We are so grateful to the overwhelming support that the Colorado community has shown Ukraine and to the Ukraine Aid Fund for the hours put into this.
For more events visit our facebook page @UkraineAidFund