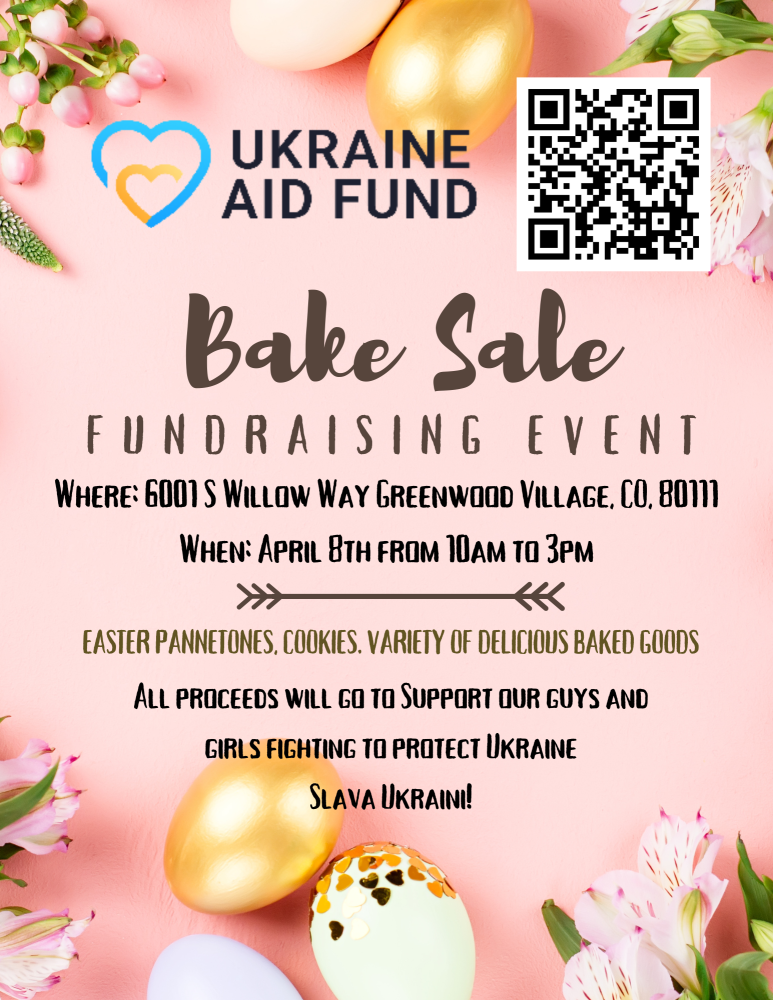 Bake Sale
Easter pannetones, cookies, and other delicious baked goods!
Date and Time:
10:00 AM Saturday 8th of April 2023
Ukraine Aid Fund invites you to the Bake Sale Fundraising Event on April 8th 2023. Come to get some goods for your Easter baskets!
When: Saturday, April 8 from 10am to 3pm
Where: 6001 S Willow Way, Greenwood Village, CO, 80111
All proceeds will go to Support our guys and girls fighting to protect Ukraine
Slava Ukraini!