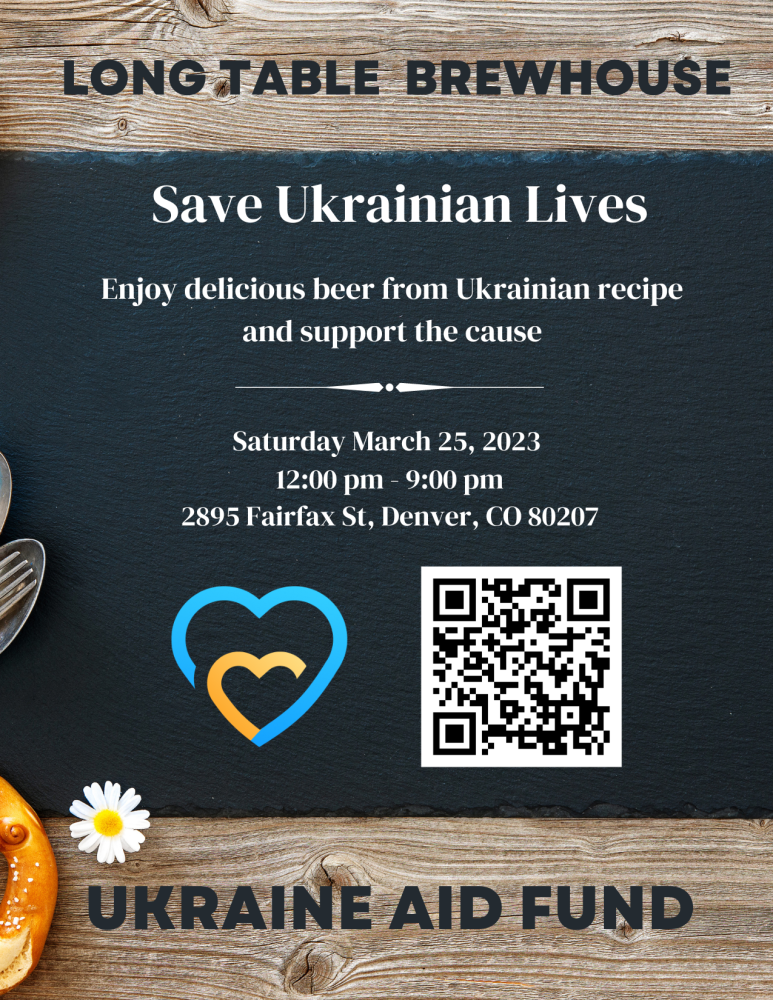 Save Ukrainian Lives Fundraiser
Enjoy delicious beer from Ukrainian recipe and support the cause
Date:
Saturday 25th of March 2023
Long Table Brewhouse and Ukraine Aid Fund want to invite all the friends and supporters of the peaceful future for the people of Ukraine.
Date & Time: Saturday, March 25, 2023 12:00 pm - 9:00 pm
Place: Long Table Brewhouse 2895 Fairfax St, Denver, CO 80207
The event will be held from opening till close at the local finest brewery.
Please stop by to enjoy delicious beer from Ukrainian recipe in partnership with Pravda brewery, try out Ukrainian food and deserts, purchase unique souvenirs and make a donation toward this significant cause - saving lives from brutal murder.
Image Gallery