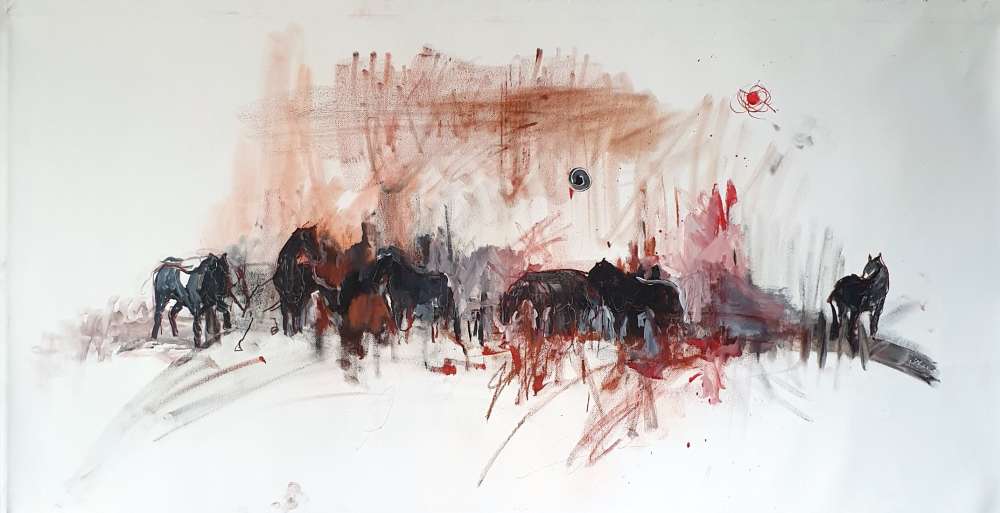 Dzharylhach
$400.00
Quantity
Important: Delivery will be arranged from Ukraine. We will contact you after your purchase.
From the "At What Price" series.
The series is about salvation, about the saved lives of people, children and animals. The price for this was the death of many, not only soldiers, but also volunteers who delivered humanitarian aid to the needy and were killed. Saved, but at a terrible price. How much loss is behind it.
Artwork Date: 06/25/2022
Linen (canvas), mixed media (ink, gouache, charcoal, pastel)
About the artist:
Christina's Otchich-Cherniak from Kyiv, Ukraine.
I started my creative journey and search in 2015. I worked hard and every day on watercolor illustrations in fashion style. After that, I returned to classical oil painting, and this one period I started teaching painting, preparing students for admission to creative specialties.
2021 was a decisive year for me, I was deeply transformed with mental health problems, in the process of passing one's own psychotherapy, self-discovery in art. In this one moment for me the question arose, who am I in this world, who am I in art, and who I will remain in history and memory.
The works are in the collections of the following countries: Ukraine, Poland, Slovakia, Czech Republic, Romania, Germany, Spain, Belgium, England, USA
Artist's Instagram: